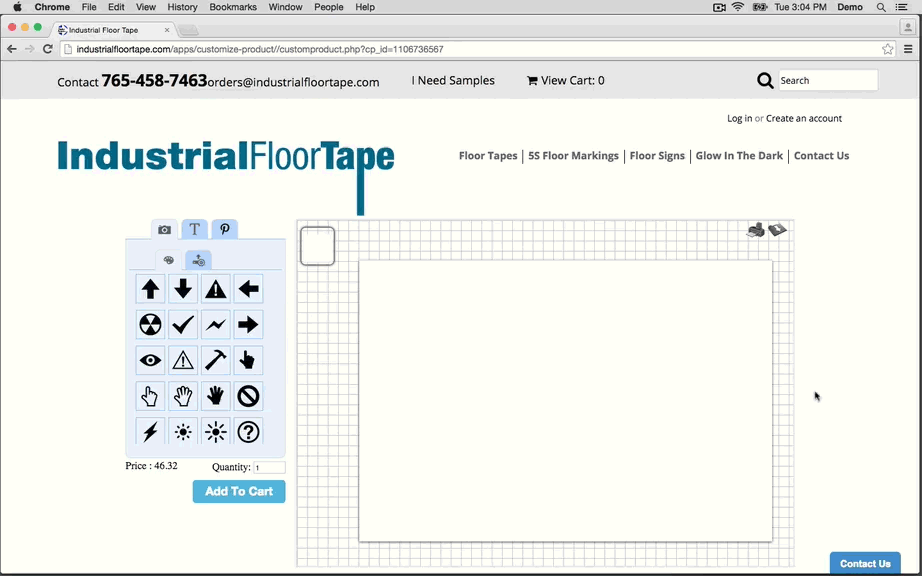 Your Text. Your Logo. Your Design!
Add your own text, graphics and/or company logo to our floor signs and floor tape. Choose from pre-determined shapes such as circle, triangle, square, rectangle, diamond, or octagon. Choose your shape, size and color, then choose a laminate and adhesive and a quantity.
Start Here »
An Important Note About High Resolution Graphics & Logos
Use the Highest Quality File
Our custom floor sign and floor tape products are printed with the highest possible quality equipment. Keeping this in mind, we ask you to please use the highest quality logo file when using the software. Only JPEG and PNG files will work with the customizer software, and the image resolution should be at least 300dpi.
How to Use Vector Files and Print-Ready Artwork
If you have a vector logo and/or a print-ready file from a graphic designer, we have an upload form available here. If you have any questions please feel free to contact us.
Examples of what you can create....
How It Works
Select Your Shape, Size, and Color.
Select Your Laminate and Adhesive.
Create!
Add Your Design To the Cart.
Tutorial Videos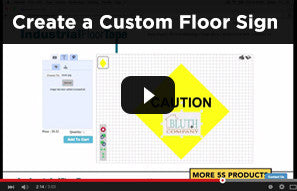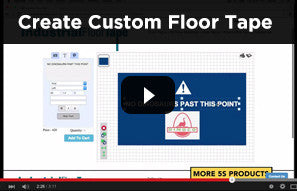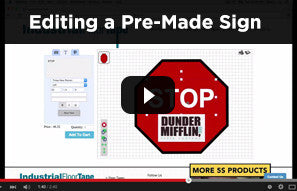 Let's get started! Select a base shape: